The Power of Citizen Science
Air Quality
The World Health Organisation estimates that air pollution contributes or causes 4.6 million deaths every year. The severe reality of air pollution is generally much worse than most of us are aware. Citizen Science initiatives are one of the ways to take action.
Science in the City
was a project commissioned by the City of London and delivered by Mapping for Change to work with residents in the City of London to measure and map nitrogen dioxide and particulates around their homes, using low-tech tools. By collecting this data locally, communities have been able to raise awareness and develop strategies and solutions for mediating the negative impact of air pollution. This led to a number of measures being implemented and piloted in the area, including it becoming a Low Emission Neighbourhood, piloting ultra-low emission streets, launching anti-idling campaigns and increasing green infrastructure.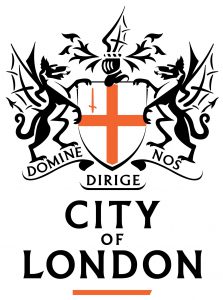 Citizen Science has been used very successfully to monitor air quality throughout Flanders in the
Curieuze Neuzen
project. 10,000 participants attached two measuring tubes to their homes or workplaces to determine the average concentration of nitrogen dioxide (an important indicator of traffic-related air pollution) throughout the month of May 2018. 90% of all data points collected by the thousands of citizens passed the high standards of data quality control. The resulting large dataset was used to validate air quality models and to provide citizens with accurate air quality data for their surroundings.
Another air quality project called
hackAIR
created an app that enables anyone to report on air quality in their area at any time. This enabled the real-time mapping of air quality throughout Europe. Citizens could choose to simply use the app for reporting, or to go one step further and get their own pre-assembled and pre-programmed hackAIR sensors. This project ended in December 2018, but the app remains active and the website provides step by step instructions on how to build your own air quality sensor.
Odour Pollution
A recent Citizen Science initiative that is related to odour pollution is the European Clean Air Day, which took place for the first time on the 20th June 2019. This initiative aims at raising awareness for air pollution in general and sharing information on what each citizen can do to improve air quality. During each European Clean Air Day there will be citizen science events on the topic of air quality throughout Europe. Everyone is invited to join these events or to organise their own and connect with the community.
Citizen Observatories
There are several Citizen Science projects that use Citizen Observatories, such as this Odour Observatory, to address a variety of environmental issues. The LandSense project, for example, uses modern technology, such as apps, to monitor changes in land use and land cover. LandSense is divided into three themes for which different citizen science groups are collecting data:

Urban landscape change monitoring in three different cities in Europe;
Agricultural land use in Serbia;
and Forest and habitat monitoring in Important Bird Areas in Spain.
As Citizen Observatories are increasingly being used to address environmental issues using a citizen science approach, the WeObserve project was launched in December 2017 to research their effectiveness. The aim of the project is to investigate their efficiency and usability and to provide a 'Cookbook' for the successful building and implementation of such observatories.
WeObserve addresses four main aspects of observatories: Engagement, Impact, Interoperability and the Sustainable Development Goals. This project will play an important role in the production and sharing of knowledge around Citizen Observatories.